Discover your first EXBERRY® surprise!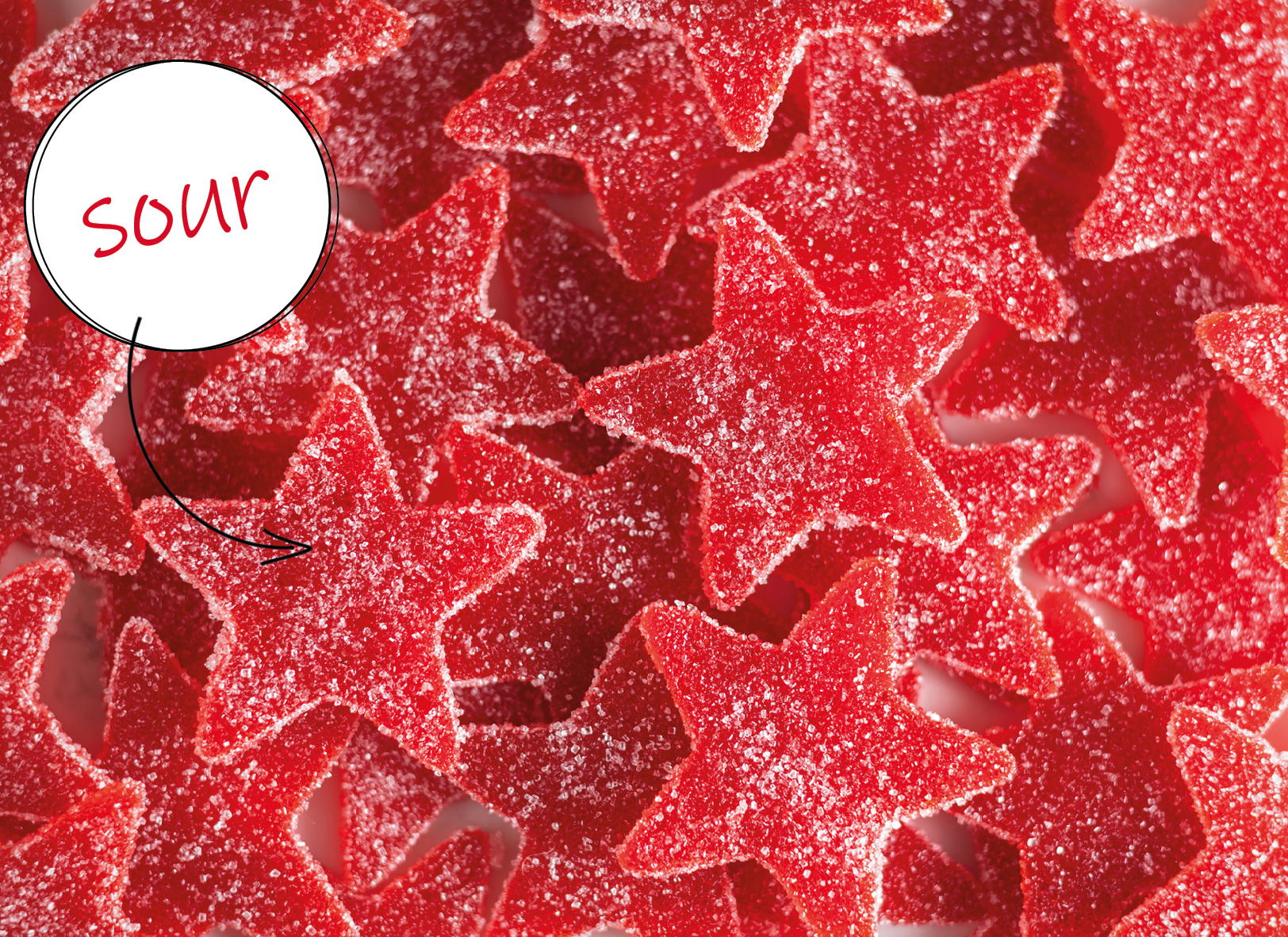 EXBERRY® Mulled Wine Style Jellies
These vegan sour jellies are a delicious treat that you can eat or drink.
They can be eaten straight from the box or enjoyed as a mulled wine-style hot drink. To create the beverage, just follow these simple steps:
Boil 150ml of water (100°C)
Add two EXBERRY® jellies into the hot water
Stir constantly for around two minutes
Your drink is ready to enjoy!
Technical Data – Recipe & Working Instructions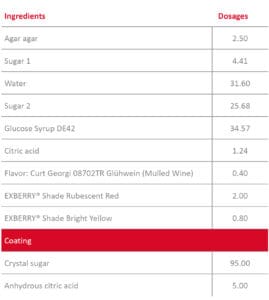 Working instructions
1. Mix Agar agar + Sugar 1 together
2. Add water and heat it up until it is dissolved. Ensure the agar agar is fully hydrated.
Add Sugar 2 + Glucose syrup and heat it up to 106°C/74°B
Add citric acid and flavour. Mix rapidly.
Add EXBERRY® and mix rapidly.
Pour quickly the colored mass on a silkpat surface (to have a thin film).
Let the mass rest for 1 day.
Imprint the jelly shapes with a star pastry cutter.
Roll the jelliesin the coating.
More info on EXBERRY® Rubescent Red
Do you want to know more about EXBERRY® Rubescent Red from red sweet potato?
These Mulled Wine Style Jellies are colored using EXBERRY® Coloring Foods.
The concentrates are valued worldwide for their ease of use, brilliance, performance and the complete vertical integration of the supply chain, which ensures full traceability and stock stability.
In applying EXBERRY® products, manufacturers are assured to receive highly professional support ranging from strategic product development to production integration and regulatory advice.
By the way, did you know that all our EXBERRY® products are: