Discover your fourth EXBERRY® surprise!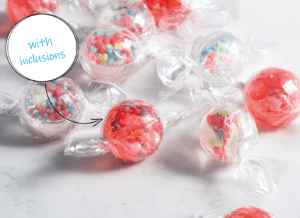 EXBERRY® Snowglobes
We've developed an ice lolly with a spectacular festive twist! These "snowglobes" are filled with sugar stars and sprinkles to create a snowy Christmas scene and they're colored with our plant-based EXBERRY® Coloring Foods.
Technical Data – Recipe & Working Instructions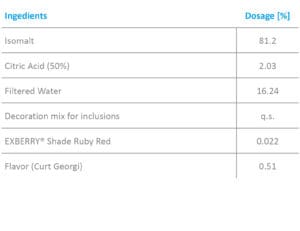 Working instructions
Add isomalt to water and heat to 160°C
Cool to around 120°C
Add citric acid solution followed by EXBERRY colour. Stir to achieve homogenous mass
Taking a spherical hard candy mould fill each cell to halfway with mass
Deposit a small quantity of inclusions into the cell then top up with more mass
Allow to cool, remove from mould and pack straightaway
Healthy Hedonism
Combining exciting shades with better-for-you ingredients, they fit perfectly with the new Healthy Hedonism trend that is sweeping the industry. To find out more about the trend, sign up for our exclusive analysis here.
The Color
The snowglobes are colored using EXBERRY® Coloring Foods. These color concentrates are made from edible fruit, vegetables, and plants using traditional physical processing methods. They are valued worldwide for their ease of use, brilliance, performance, and the complete vertical integration of the supply chain, which ensures full traceability and stock stability. In applying EXBERRY® products, manufacturers are assured to receive highly professional support ranging from strategic product development to production integration and regulatory advice.
Now you've opened all 4 surprises and we hope you enjoyed it.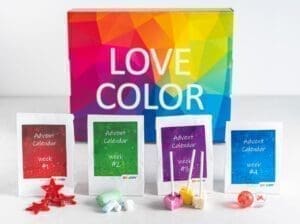 The four boxes – a summary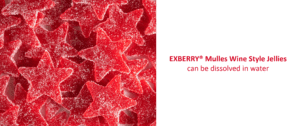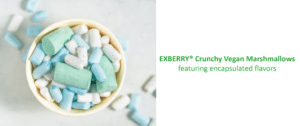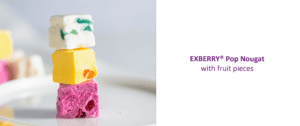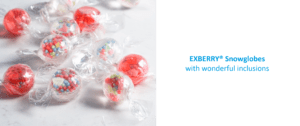 Do you want to know more about us?