22 November 2019
Modern Problems, Meet Modern Solutions
The time for indifference is over. In an age when clean labels and conscious consumption are king, the demand for natural solutions continues to skyrocket, and, with it, the need for more waves of inquisitive and resourceful food scientists. As new generations of potential food scientists crop up every year, it's crucial that the major players in the food and beverage industry do everything in their power to cultivate a universal spirit of scientific curiosity and innovation.
As the Global Market Leader in Coloring Foods, The GNT Group has a distinct power and obligation to support and inspire future generations of food scientists, and the company certainly doesn't take this responsibility lightly. GNT's Mission, Vision, and Values (particularly its emphasis on family spirit, teamwork/support, and a pioneering drive) consistently shine through in all of its student outreach. In some ways, GNT embarks on an almost missionary endeavor—both for its own positive philosophy and for the food science industry as a whole, encouraging students to go forward where others are content to stop and question existing conventions to arrive at surprising new answers. By hosting lectures and workshops at universities, GNT is able to appeal to students with varying degrees of food science industry awareness and inherently demonstrate the importance and value of this field of study. Additionally, by sponsoring awards like the EFCE Food Engineering Award and the GNT Young Scientist Award, GNT further honors and celebrates highly accomplished students in the field and shines a light on the relevance of the students' topics from a broader industry perspective.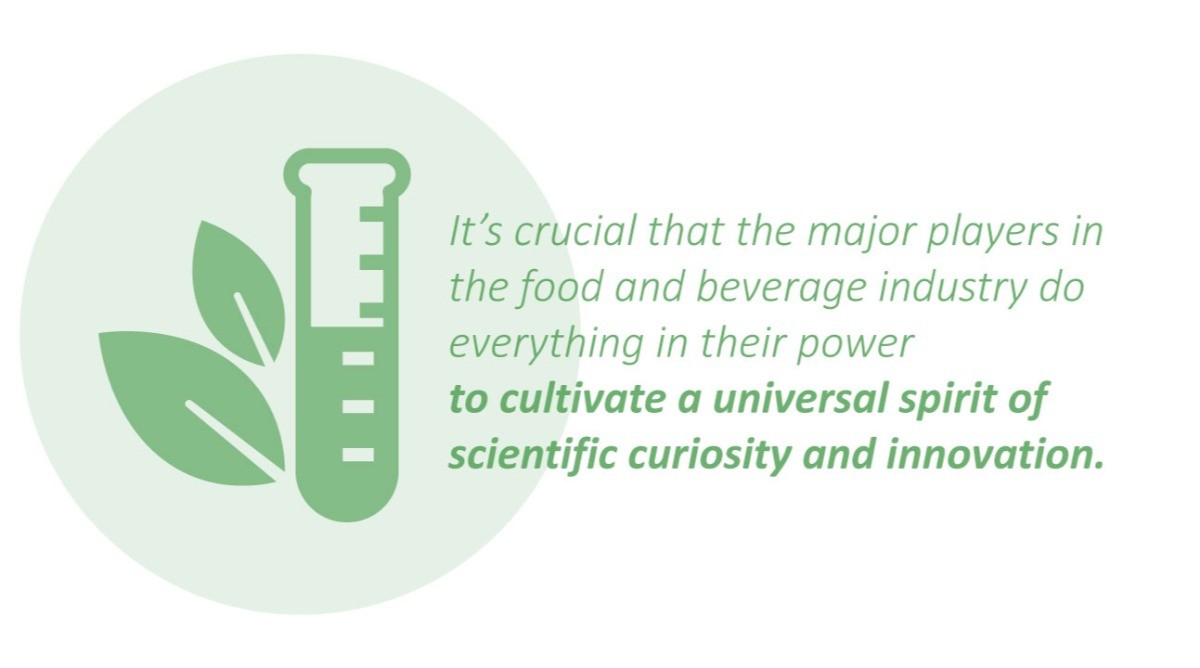 GNT Young Scientist Award | Over the Years
At the 33rd EFFoST international conference in Rotterdam, The Netherlands, GNT will be presenting the GNT Young Scientist Award to the three students with the best scientific contributions, which will be selected by a committee of academic and industrial representatives. With this year marking the 10th anniversary of GNT's Young Scientist Award, Marcus Volkert, Application and Development Manager at GNT, took a moment to reflect on how far the award has come in the past decade. "We've been doing the Young Scientist Award since I first joined the company," Marcus mused. "When I was a student, I would occasionally hear about company-sponsored scholarships and awards. Truthfully, I always liked the idea of it- these companies going out of their way to directly recognize and support students for their hard work." Though such awards don't cost very much from an industry perspective, they have the potential to make all the difference in the lives of young scientists who are trying to make their way in the world. "It ultimately boiled down to a simple question: If it's so easy for the industry to support these young scientists, why shouldn't we?" And so, in 2009, GNT started the annual GNT Young Scientist Award with the intention of honoring students and PhD students with extraordinary scientific achievements in the field of food science. Over time, what had started off as a book award limited to poster submissions has now expanded to include oral presentations as one of the accepted submission formats, and has been upgraded to a monetary prize, with the recipients winning up to € 1000. "It's important to us that the award money goes directly to the students for them to spend or save as they see fit. Rather than having the award money defaulted into funding for research projects, we wanted to keep the spotlight on these young scientists and make sure that the award was ultimately benefitting them directly, be it by helping with rent, adding to their savings, or funding a passion project," Marcus emphasized.
Through this award, GNT offers young scientists the opportunity to show their talent and potential to an academic and industrial audience. The GNT Young Scientist award encourages scientists to engage in the examination of pioneering approaches applicable to fruit and vegetable processing and innovative use of colorimetric analysis. The criteria for selection includes scientific excellence, an innovative approach to the presented work, and most importantly, a thematic relevance to issues/solutions applicable to the manufacturing of natural ingredient solutions. The GNT Young Scientist Award provide recipients with not only a monetary gift and a significant line item on a résumé, but also a strong endorsement of their field of research and a channel of direct communication with key players in the food industry and academic world.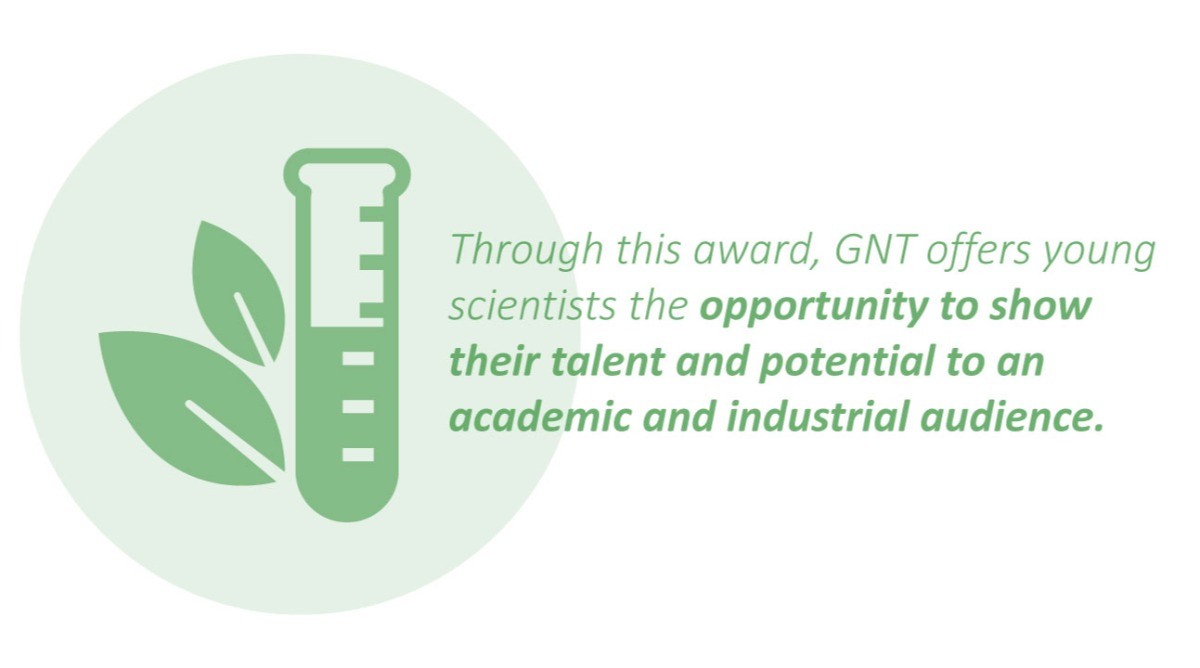 GNT Young Scientist Award
This year, the 'GNT Young Scientist Award' was presented at the 33rd EFFoST International Conference, 12-14 November 2019, WTC Rotterdam, The Netherlands. There were many thought-provoking and innovative submissions, and we humbly thank all of the talented students who applied for their hard work.
Without any further ado, we offer our sincere congratulations to the recipients of the GNT Young Scientist Award 2019, and we look forward to seeing the amazing things they'll no doubt continue to accomplish in the years to come:
Anna-Sophie Stübler, Technical University Berlin, Germany / German Institute of Food Technologies (DIL)
The Effect of Processing and Formulation on the Digestibility of mixed protein– and polyphenol– rich Juice Systems [poster submission]
Anna Martin, Fraunhofer Institute for Process Engineering and Packaging, Germany
Analysis of rheological properties of starch/protein biopolymers and their effect on expansion in food extrusion [oral presentation]
Thomas Fauster, University of Natural Resources and Life Sciences (BOKU), Austria
Comparison of conventional and advances thermal treatments for preservation regarding quality parameters of cloudy apple juice and sea buckthorn syrup [poster submission]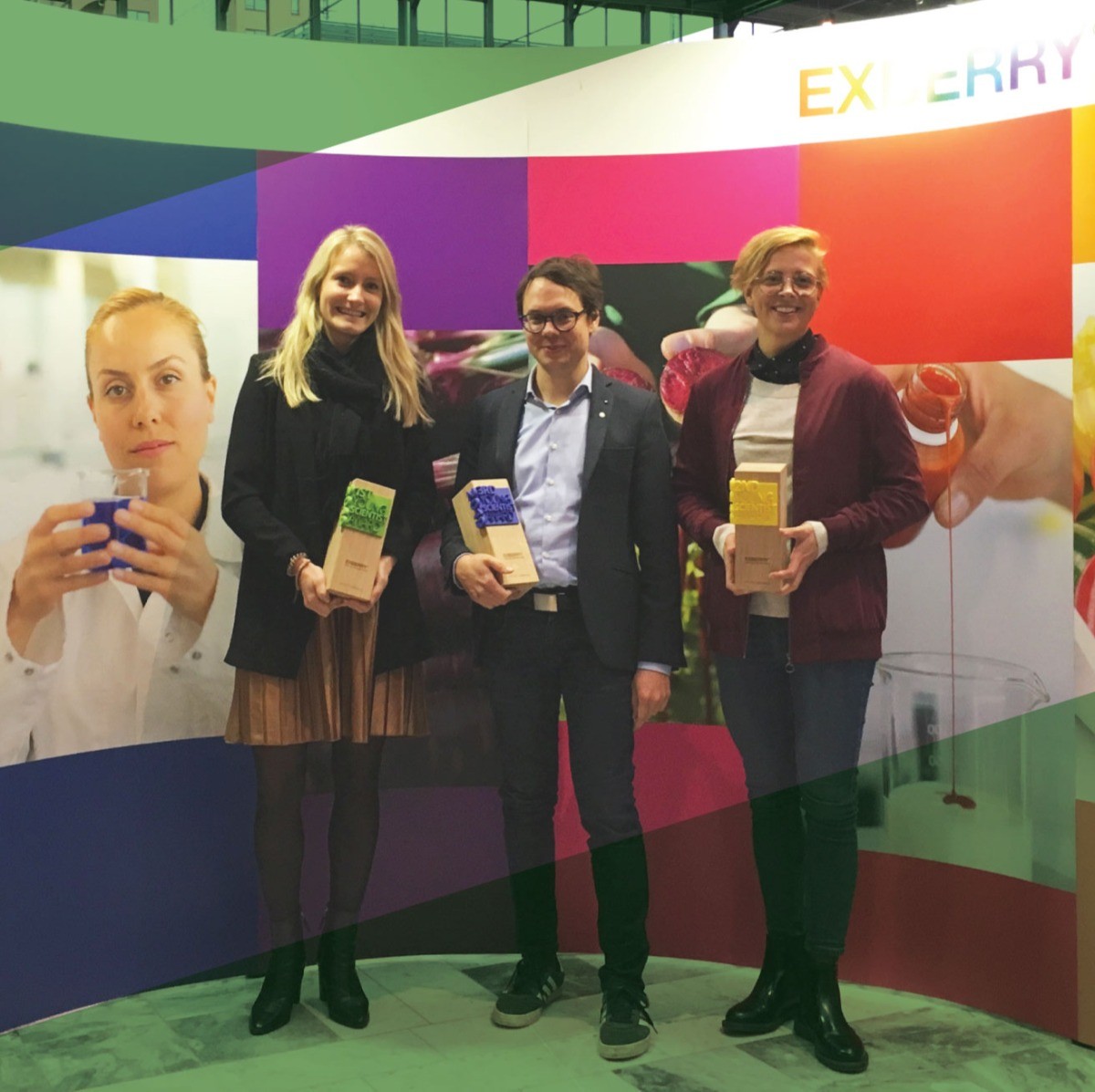 With its ability to create such a strong interface between young scientists and key academic and industry figures, the Young Scientist Award undoubtedly harbors a lot of potential. Marcus expressed excitement about the years to come, saying that he looks forward to seeing where the future takes it. Given the company's enduring passion for guiding and supporting the future generations of food scientists, there's no denying that the future for both GNT and its Young Scientist Award looks bright.