03 June 2018
The call for natural ingredients is getting louder throughout the savoury foods market. Increasingly, consumers are putting items containing synthetic or over-processed ingredients back on the shelf. Artificial colourants are particularly disliked, so manufacturers of savoury products are looking for completely natural ways to colour their food.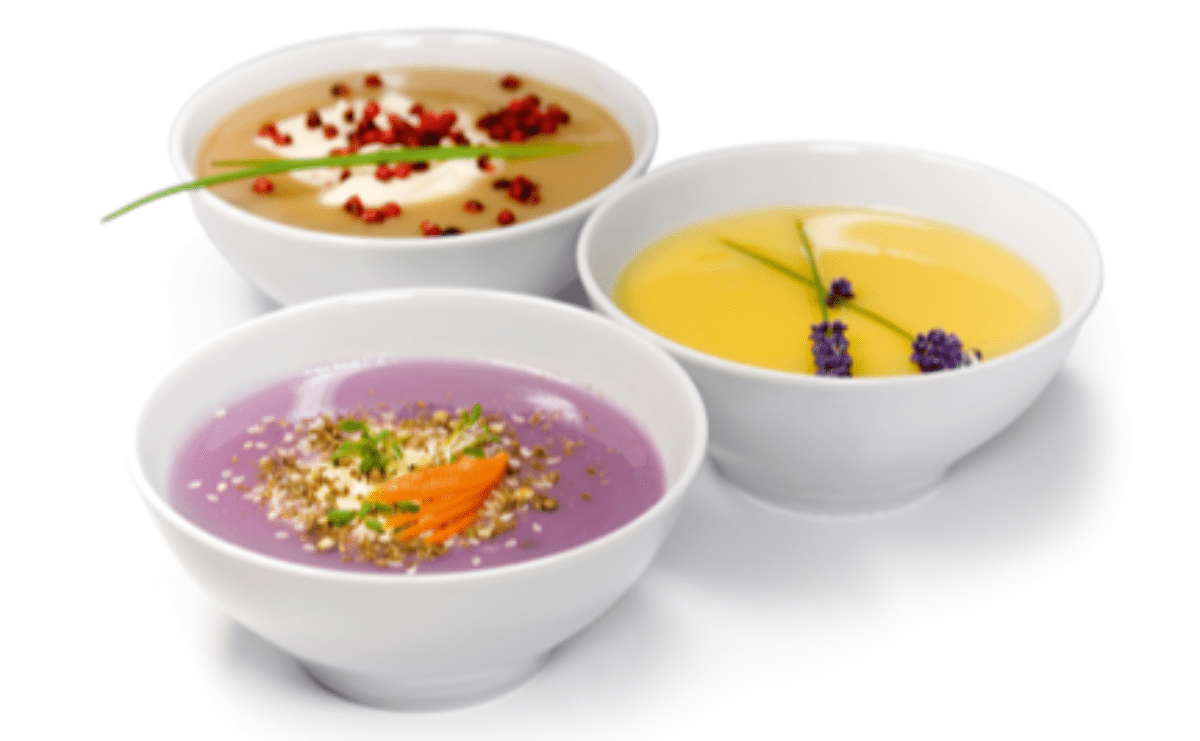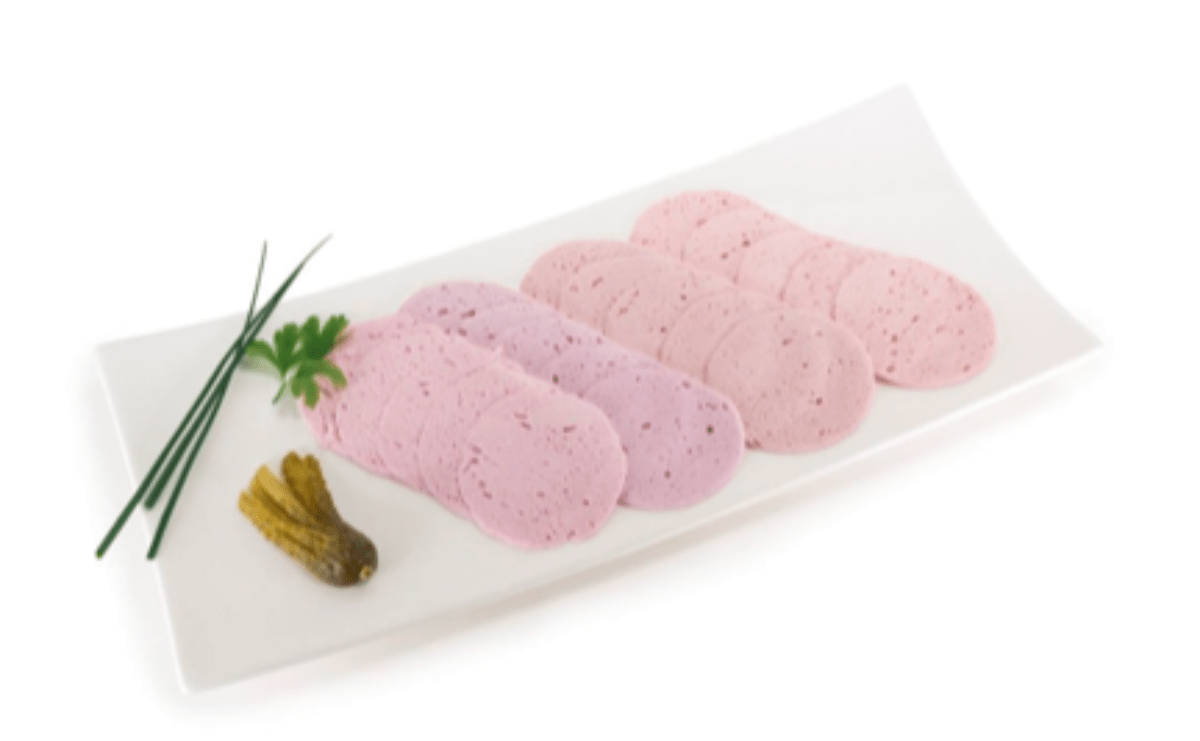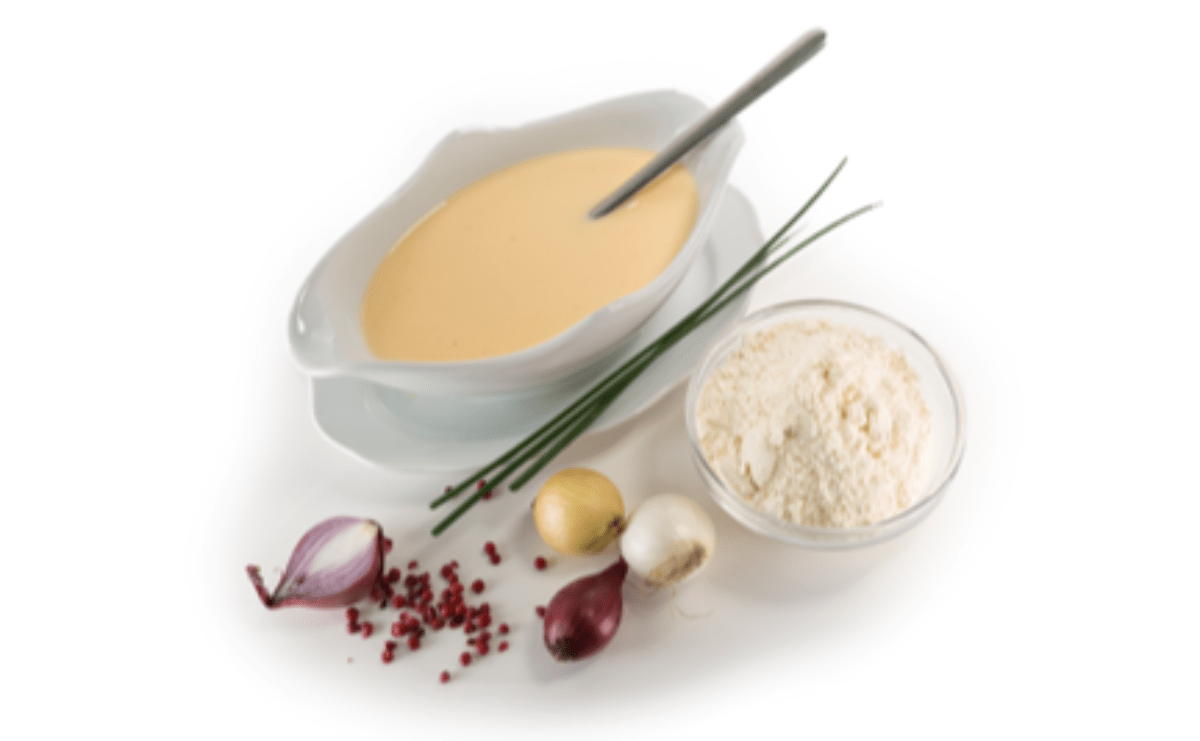 Meet the need for naturalness with EXBERRY® Colouring Foods
The natural alternative to additive colours, EXBERRY® Colouring Foods are simply concentrates of vegetables, edible plants and fruit. We have over 400 different shades available, including a new savoury range composed of vegetables and plants alone.
Dedicated to savoury
In order to stimulate innovation in the savoury products market, GNT has developed a new range of colours for a series of savoury applications. We can offer you the precise shade you need for anything from chilled meats to soups, sauces, dips, dressings, condiments, snacks and seasonings.
Colour makes savoury products more appetising
We eat with our eyes. Colour is the first attribute considered by consumers, accounting for 75% of product assessment.1 What's more, 85% of the actual purchase decision is based on colour.2 Manufacturers can use the power of colour to gain consumer preference, differentiate products, or even mask the impact of processing.

References:
1: Mintel, 2016
2: Hemphill, 1996
Colour your food with ours
GNT's EXBERRY® Colouring Foods are made from fruits and vegetables that are physically processed with water to result in a liquid concentrate (or spray-dried into a powder). Based on recognisable ingredients, they can simply be described on the label as a concentrate of whichever vegetables they are composed of.
Introducing Colouring Foods into your production process
Our experts will work alongside yours to determine the best way to create your desired colour shade within new or existing recipes. EXBERRY® Colouring Foods are water-soluble and available in a choice of powder and liquid formats.
Advantages of using Colouring Foods
EXBERRY® Colouring Foods allow you to replace artificial colourants such as carmine, caramel E150 and copper chlorophyllin. They are easy to handle, facilitate colour innovation, allow clear and simple labelling, and ensure traceability, authenticity and sustainability. What's more, they don't stain your equipment or cause ringing or separation, are easy to handle, and are free from allergens, GMO and palm oil.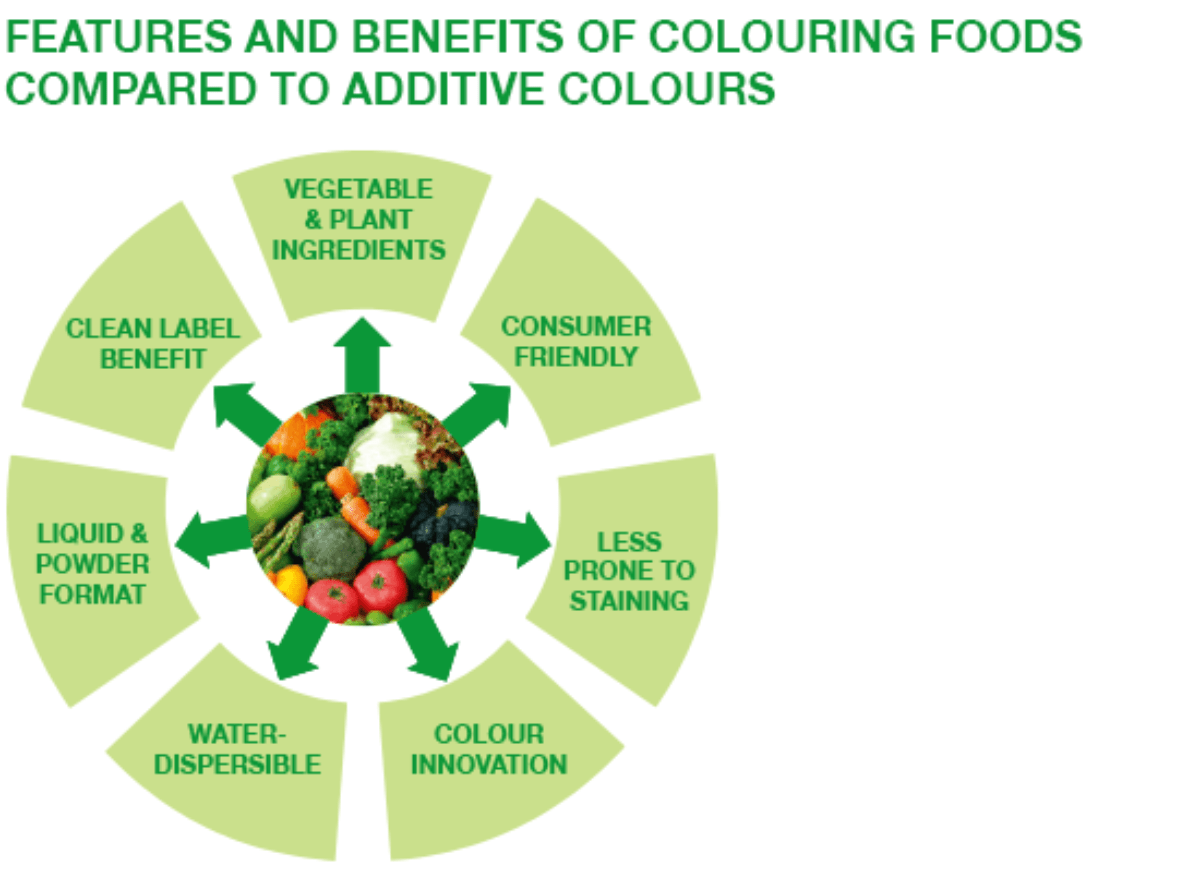 Use our expertise to keep your labels clean
In today's tough consumer markets, Colouring Foods will give your products a totally natural appeal and help boost your sales. Our innovative skills and advanced technological capabilities will enable you to take advantage of these natural colouring ingredients to the fullest.