Clever use of color can create dairy products that offer comfort, indulgence, and stimulation, while pairing with adventurous flavors and cuisines allows new and exciting food experiences.
Here, we provide an overview of five top dairy trends – and tips on how to keep brands in pole position using plant-based EXBERRY® colors.
1. All-day snacking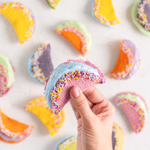 Dairy snacks such as yogurts can provide a healthy boost for consumers, who increasingly want their dairy products to be convenient, nutritious, and guilt-free.[1] EXBERRY® colors can ensure these products look appetizing and – as they are made from edible fruits, vegetables, and plants – they fit perfectly with dairy's rich nutritional profile.
                                                                                                                                                2. Escapist moments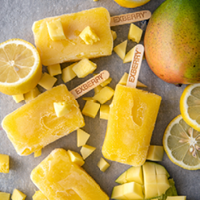 Consumers are exploring new tastes and cuisines, with flavors like exotic fruits, florals, and spices sparking their curiosity. Gen Z in particular are looking for treats with mood-boosting qualities that bring happiness and relaxation. Imaginative use of EXBERRY® colors can help differentiate dairy, with bold, unusual hues creating a perfect moment of escapism and tempting the adventurous consumer.
3. Botanicals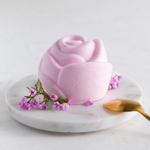 Botanicals, florals, and herbs are often associated with premium products that offer a sense of wellbeing. Dairy products are renowned for helping consumers unwind, so lavender – the color of relaxation – is the perfect partner. Softer, lighter EXBERRY® shades provide a perfect match for botanicals' subtle flavors.
                                                                                                                                                                                                                                                                                                4. Limited edition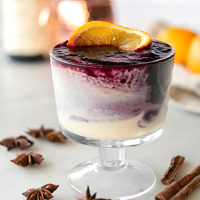 Limited-edition foods with harmonizing colors conjure a sense of fun and a compelling reason to purchase. Seasonal events like Christmas, Halloween, or Easter offer the ideal opportunity for colorful themed dairy products, with inspiration also flowing from movies, social media trends and gaming. EXBERRY® can provide a broad spectrum of shades to elevate these exciting dairy products.
5. Hybrids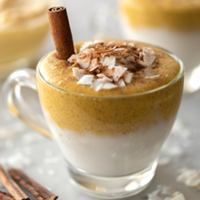 Hybrids such as mochi smoothies allow consumers to explore their favorite products in deliciously intriguing new formats. Unusual colorways are the key to creating eye-candy appeal for novel products that leap off the shelf and are simply made for sharing on social media.
Offering 360° support, from concept innovation to technical advice, the experts at GNT can bring these concepts to life in almost any dairy application using plant-based EXBERRY® concentrates from edible fruit, vegetables, and plants.
[1] FMCG Gurus 'Dairy, Top Ten Trends for 2023' (February 2023)