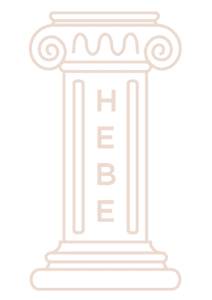 Hebe Konditori is a trend-setting London bakery whose indulgent, show-stopping, and often vegan-friendly cakes are designed to satisfy all the senses. It was founded by Sarah Hardy, a food stylist and cake designer whose clients have included fashion bible Vogue, luxury fashion house Gucci, and pop megastar Ariana Grande.
Here, Sarah talks to GNT about her work creating cutting-edge cakes – and how it connects with the Healthy Hedonism trend that is rewriting the rules around natural color.
What originally inspired you to start Hebe Konditori?
"I began my career after studying sculpture at the Glasgow School of Art. I'd always enjoyed baking and, after graduating, I saw Hebe Konditori as a way to continue creating art in what I felt was a more accessible way – I always knew someone was going to eat and enjoy what I'd made at the end. I started posting photos of my baking and food on Instagram during this time as well as taking on cake commissions. Shortly after starting Hebe, I was offered various roles at bakeries in London, which eventually led to opportunities to work on photoshoots, creating food and styling. My work is still a mix of baking cakes for celebrations and events as well as working as a food stylist."
Where do you look for inspiration?
"The appearance of my food is inspired by everything from art to film to fashion. I also love trying new bakeries in London and definitely get inspiration for flavors from what's around. I think naturally when looking online, on social media, and going out day-to-day you pick up some of what's trending. I love collecting baking books, too. Some of my favorites at the moment are 'Sweet Sicily' by the pastry chef and food stylist Victoria Granof/by Alessandra Danmone and Jeremy Lee's 'Cooking: Simply and Well, for One or Many.'"
What do you think is important to today's consumers?
"The look is a big part of what gets people interested, but equally I feel like it's just as important to use quality ingredients and stay away from artificial colorings and things like palm oil. Consumers are more interested than ever in how their ingredients are sourced."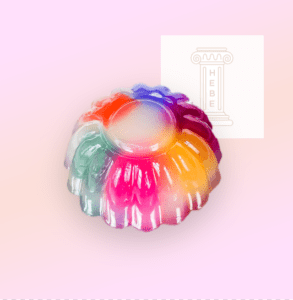 How important is color to Hebe Konditori?
"I love color and this can be seen throughout my work. Color can increase the desirability of a bake and I also feel like it can enhance the way something tastes. Sometimes adding something like raspberries to a sponge can result in an almost grey color once baked, so adding some natural pink coloring really enhances the look and therefore taste of a bake."
Healthy Hedonism is a disruptive new trend that combines indulgence and playful visuals with personal and planetary wellbeing. Does it resonate with you on a personal level?
"It does. My goal is always to make something that looks and tastes great, and cakes and desserts are often indulgent, but knowing that I've used the best quality ingredients I can and that these cakes and desserts are free of artificial colorings and flavorings is really important."
Hoes does Healthy Hedonism fit with your understanding of current consumer needs and values?
"Again, it's really important to source the best quality ingredients I can. I get requests for a lot of vegan cakes and always avoid vegan dairy substitutes that contain things like unnecessary stabilizers and additives. I've always found it a struggle to find vivid and concentrated colorings without artificial and potentially harmful ingredients. I have often found certain colors of natural food colorings to be muted or too weak to be able to get the depth of color I want."
EXBERRY® colors are the ideal clean-label coloring solution for the Healthy Hedonism era. Our plant-based, edible concentrates can deliver a full spectrum of vibrant shades to food and drink products including baked goods, from the batter to the icing to the fillings. Get in touch with our team of experts now by clicking here.