3 October 2022
Modern Problems, Meet Modern Solutions
The time for indifference is over. In an age when clean labels and conscious consumption are king, the demand for natural solutions continues to skyrocket, and, with it, the need for more waves of inquisitive and resourceful food scientists. As new generations of potential food scientists crop up every year, it's crucial that the major players in the food and beverage industry do everything in their power to cultivate a universal spirit of scientific curiosity and innovation.
As the Global Market Leader in Coloring Foods, The GNT Group has a distinct power and obligation to support and inspire future generations of food scientists, and the company certainly doesn't take this responsibility lightly. By hosting lectures and workshops at universities, GNT is able to appeal to students with varying degrees of food science industry awareness and inherently demonstrate the importance and value of this field of study. Additionally, by sponsoring awards like the GNT Young Scientist Award, GNT further honors and celebrates highly accomplished students in the field and shines a light on the relevance of the students' topics from a broader industry perspective.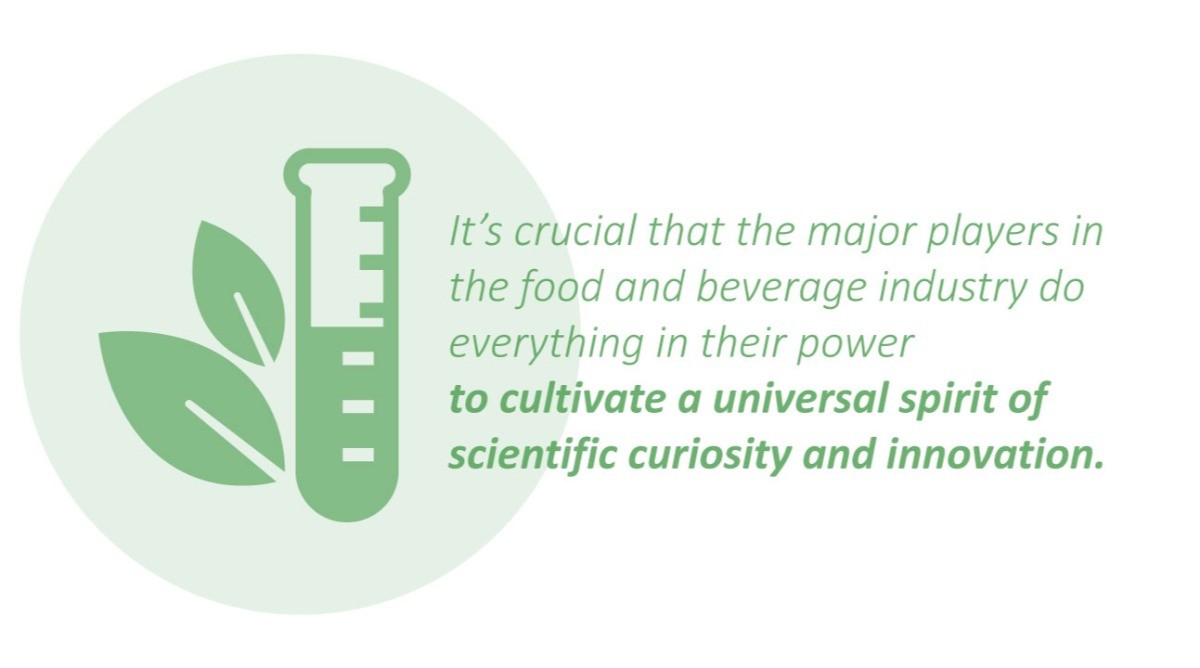 About the award
Supporting the next generation of food scientists has always been of central concern to GNT. Since 2009, GNT has been awarding the GNT Young Scientist Award with the intention to honor students and PhD students with extraordinary scientific achievements in the field of food science. In doing so, GNT offers young scientists the opportunity to show their talent and potential to an academic and industrial audience. The GNT Young Scientist award seeks to encourage young scientists to engage in the scientific examination of pioneering approaches having deep impact on the food system in the near and mid future.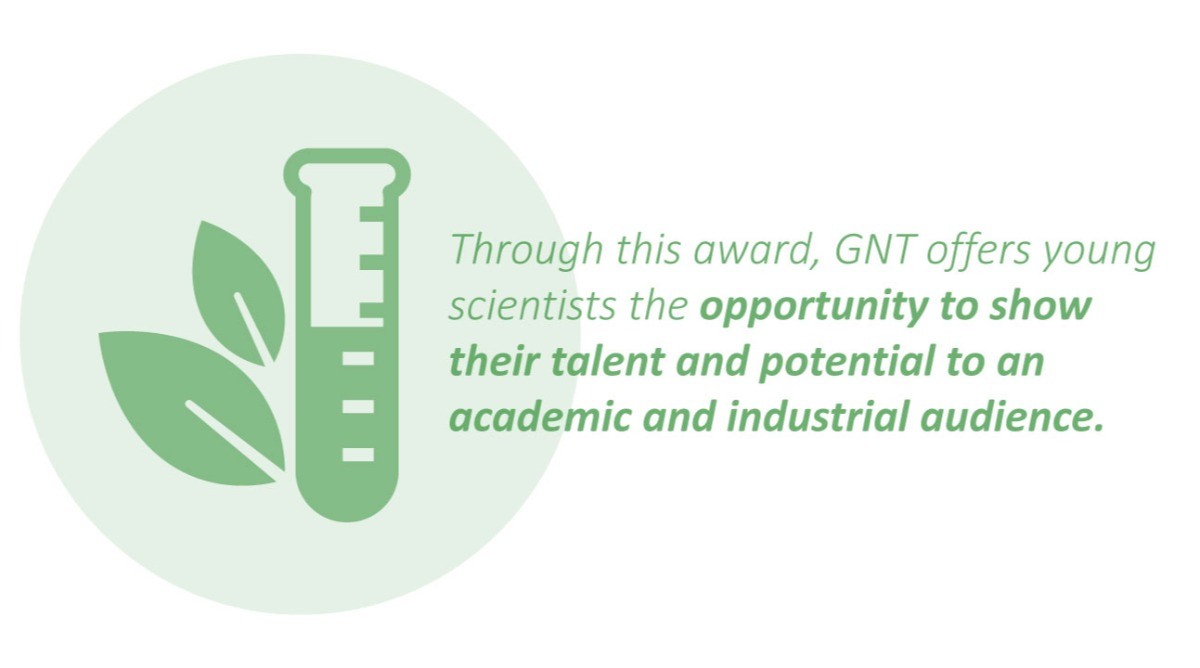 Selection Criteria
Scientific excellence and hypothesis driven approach of the presented work
The research should target on increasing the sustainability of the agri-food-chain or gaining fundamental insights into technologies improving food processing as well as interactions of ingredients in food formulations
The work has to be presented in a poster competition
The candidate must register for the conference and attend the award ceremony (last conference day)
The candidate must be the first author on the presentation and must be the person
directly responsible for the majority of work presented on the poster
Age restriction: Nominee has completed his/her terminal degree no more than 3 years prior to the award date and indicate if the work was part of a bachelor, master or PhD thesis
Please send your abstract (350 words) before the 20th of October as PDF file including your name, email address and if the work was part of a bachelor, master or PhD thesis to gnt-award@gnt-group.com or click here.